Recycling and Community
A NAID AAA shredding company, like XpresShred, will recycle all your paper with our secure recycling program, while keeping your discarded information safe.
Recycling Program
After material is shredded on site at a customer's facility, it is subsequently baled and recycled, ensuring that private information is disposed of safely, and that the paper shredding helps save the environment in the process.
Giving Back to the Community
Paperwork often comes to us in vinyl binders, and often in new condition. We salvage binders and clips and give them to schools and organizations within the Denver community. Together we can help the environment and make a difference in our community.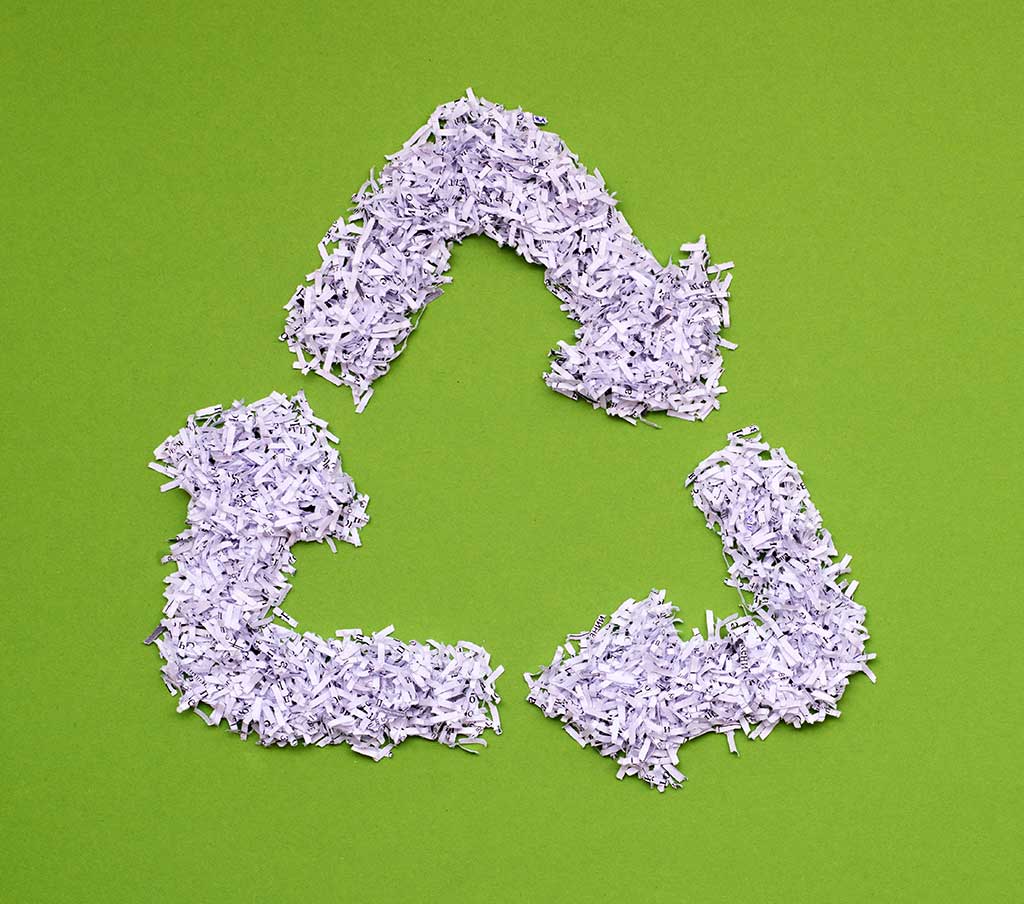 On average, we shred 1.5 Million lbs. or 1,500,000 lbs per year. And when that paper is recycled, our re-purposed paper make a big impact on our resources.
One ton of de-inked pulp saves over 7000 gallons of water, 390 gallons of oil, and reduces air emissions by 60 lbs.
Recycling 1 ton of paper saves 17 mature trees, 7,000 gallons of water, 3 cubic yards of landfill space, 2 barrels of oil, and 4,100 kilowatt-hours of electricity.
Recycling paper instead of making it from new material generates 74 percent less air pollution and uses 50 percent less water.