HITECH impact on X-ray recycling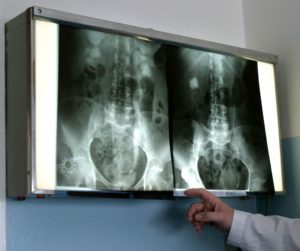 X-ray recycling has become more regulated with the final rule for HITECH which was published earlier this year.  The penalties for improper disposal of jacket and reports, as well as information bearing film have been established and enforcement detailed to the Office of Civil Rights and state attorney generals.  Negligent disposal has serious financial penalties which will start to be assessed this year.
It is more critical than ever that the diligence must be employed in the selection of a responsible and certified partner when recouping the value contained in archived x-rays.  Many operators are only interested in the film and will expect the provider to separate the film from the jackets, thus incurring additional labor or will take the jackets and reports and then dispose of them in a landfill.  This will expose the provider to breach notification requirements and penalties, even if a BAA (Business Associates Agreement) is in place with the recycling entity.  The risk to entities that possess confidential information that is contained in x-ray jackets and reports has increased and steps need to be taken to ensure that they are working with a responsible, certified business partner in the recycling of X-rays or performing shredding of any confidential information.  A Certificate of Destruction should be obtained and kept on file to demonstrate that the policies and procedures for the protection of PHI (protected health information) are being observed and followed.